Read my weekly column in The National newspaper. This week I am writing about oil revenues, independence and budget deficits.

HOORAY for public-sector deficits. Let's get this straight in the current brouhaha over the latest Scottish Government Expenditure and Revenue figures, aka GERS.
At this time, with the global economy mired in semi-permanent deflation, the correct government response anywhere is not just to run a budget deficit but to increase it. In fact, many economists – including fervent defenders of neoliberal orthodoxy – are talking about the need for so-called "helicopter money", by which the central bank simply prints cash and puts it directly into your bank account to spend, no strings attached.
You can access the full article
here
A day of contrasts.

I spent the morning on The Hopes estate, high up in the Lammermuirs, at the invitation of Robbie Douglas-Miller, learning about sheep farming, grouse management and tourism, and discussing the possible consequences of Brexit for farmers.

The view from the top was spectacular.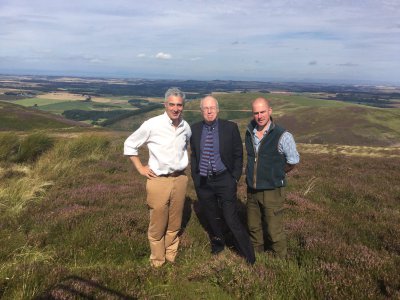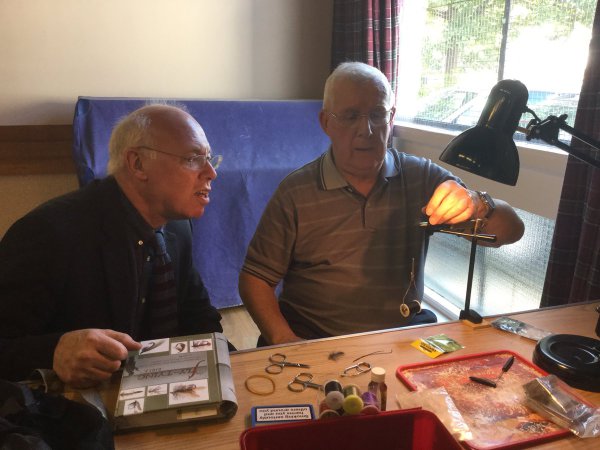 In the afternoon I visited the Men's Shed in Macmerry, which was established in 2013. There are now over 70 Men's Sheds in Scotland, but Macmerry was the second.

I received a warm welcome from the Shedders, all 25 of them, who meet twice a week in the Village Hall to share knowledge of woodcarving, furniture restoration - and tying flies for brown trout, a delicate business.
I was up early this morning to join Cllr. Kenny McLeod at Windygoul Primary, Tranent, where the First Minister was visiting with her new team of international advisers. The school did her proud, with lots of schoolchildren on hand to show us round. Here we are with Avril Wilson, Head Teacher, and with the education specialists from Canada, Finland, Singapore and the United States. An excellent initiative, and I am delighted that the First Minister decided to launch it in Tranent.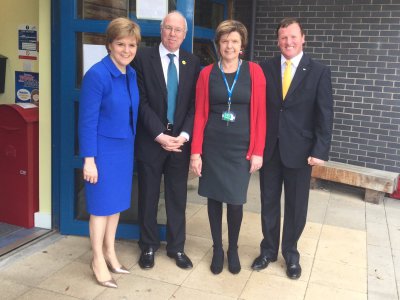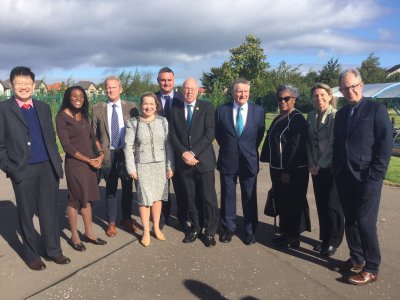 In the evening I accompanied Cllrs. Stuart Currie and John Williamson to a meeting at East Lothian Outdoor Education Centre, Musselburgh - built by the last SNP Council administration - at a meeting for users of Levenhall Links called by Antony Stone of Venturing Out.

Levenhall Links is a brilliant facility for outdoor education, including water sports, but lacks any proper infrastructure. Children have to change in a container.

There are no toilets or changing rooms, and East Lothian Council's ruling Labour/Tory administration has made no provision this year in its three-year budget for improving the facilities. 
A great place to learn to sail.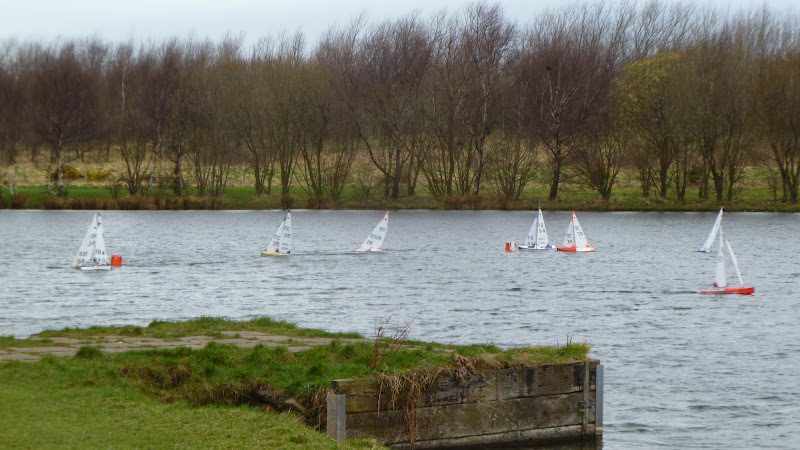 My regular weekly column appeared in the East Lothian Courier. This week I'm saying that Scotland's deficit may not be a bad thing.
Today began in Dirleton, where the Village Association is campaigning against the design and landscaping of the new housing CALA is planning to build at Castlemains Farm, right beside historic Dirleton Castle.

I couldn't agree more. East Lothian Council needs to force housing developers to pay attention to the unique character of our conservation villages. Carpeting the environs with their standard house designs just won't do.

Then on to Musselburgh Grammar to meet the second half of Ruairidh Nicolson's S4 Modern Studies class.

They had prepared some challenging questions for me, and grilled me for a full hour on votes at 16, privatisation of the National Health Service, Trident - and whether, as a politician I have ever lied.
Here I am with some of the students. And demonstrating in favour of votes at 16 for Westminster elections back in November 2015.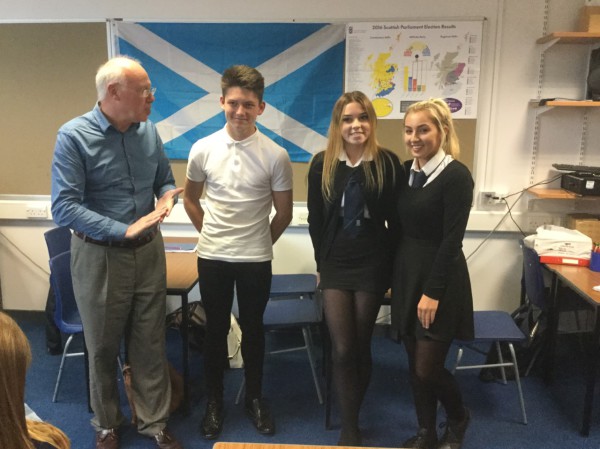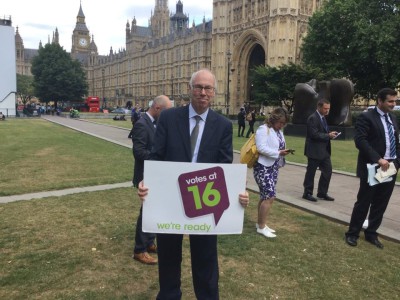 In the evening I attended the annual Confederation of British Industry dinner in Glasgow, as the guest of BP.
Friday I spent in Stirling at the regular meeting of SNP MPs and MSPs, where Nicola delivered a stirring speech on the way forward for Scotland post-Brexit.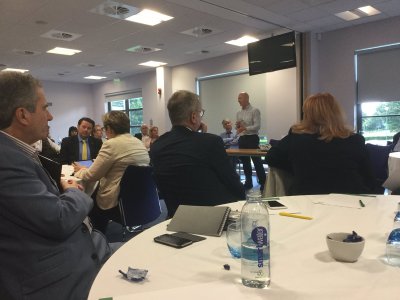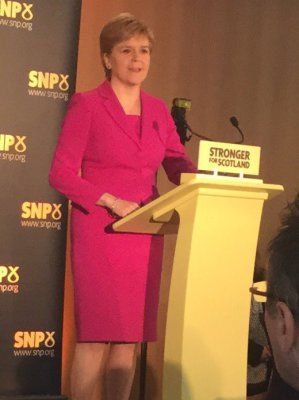 _______________________________________________________________________________________________________________________________________