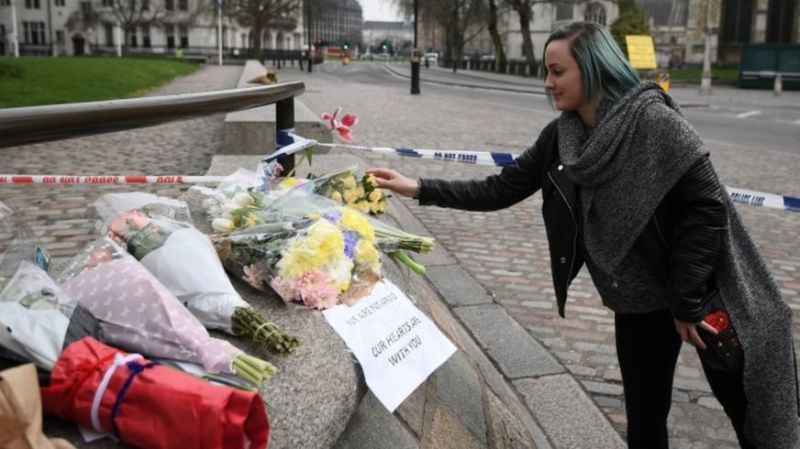 Business at Westminster has been overshadowed by the attack on the Houses of Parliament carried out on Wednesday.

My thoughts are with all those who lost their lives, and with those who were wounded in this despicable attack on innocent tourists, passers by, and an unamed police officer doing his duty. My hearts go out to all their loved ones and my thanks to the police, emergency services and our staff here at Westminster.

On Thursday morning I returned to the House of Commons to hear the Prime Minister's statement on the attack, with which we all concurred. I would like to emphasise most strongly that no section of our community is to be blamed.

"Islamic State" has claimed responsibility but their ideology has nothing to do with the true message of Islam.

I also note that while we were all rightly united in condemning this terror attack on our own soil, innocent lives were continuing to be lost, in even greater numbers, in Syria, Iraq and Libya. Let us remember them too in our thoughts and prayers.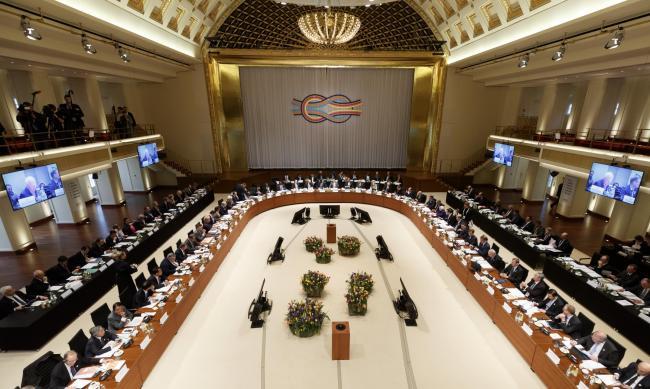 On Monday morning I took the usual train down to London. Meanwhile, my column appears in The National newspaper every Monday. 

New protectionism of the US makes independence ever more crucial

A FUNNY thing happened at this weekend's G20 summit in Germany: the global community quietly abandoned its 70-year, post-war commitment to free trade. Translated, that means the United States is returning to protectionism – a move that will force other countries to follow suit. Hardly the best moment in recent history for the UK or Scotland to be exiting the European Union, the world's biggest free trade area.

Finance ministers from the world's 20 largest economies turned up in Baden-Baden at the request of the new US administration to discuss Trump's call to reconfigure the global trading machinery that has been in place since World War II. The US delegation was led by Trump campaign funder, now Treasury Secretary, Steven Mnuchin. He told everybody how badly poor little America had been treated by its trading partners and insisted the usual references to opposing "all forms of protectionism" were struck out of the official communique.

You can read the full coliumn HERE

http://www.thenational.scot/news/15167234.George_Kerevan__New_protectionism_of_the_US_makes_independence_ever_more_crucial/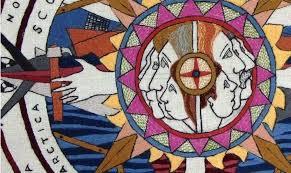 The Scottish Diaspora Tapestry  (Grèis-bhrat Diaspora na h-Alba) came to London this week, and it was a delight to be present at the exhibition opening in Westminster Hall.

Designed by Cockenzie artist Andrew Crummy - who was also responsible for the Battle of Prestonpans Tapestry and The Great Tapestry of Scotland - this is a large embroidery, 164 metres (538 ft) in length, crafted from 305 panels that were embroidered in 34 countries.

The panels depict a range of historical events, many showing Scotland from the perspective of explorers and emigrants, and the tapestry has already been shown in many of the locations it features.

This is the third major tapestry project to have originated from the Prestoungrange Arts Festival in Prestonpans, East Lothian, Scotland and I would like to congratulate Andrew, the stitchers and the Arts Festival for bringing such a magnificent project to fruition.

East Lothian was one of the first four areas in the UK where the new Universal Credit benefits sytstem was implemented.

For the past year my constituency staff and I have had to deal with an unending series of problems created by it, often with heartbreaking results.

Now it has been rolled out in Inverness, Nairn, Badenoch and Strathspey, causing similar difficulties. My SNP colleague, Drew Hendry, who represents the constituency, called an Adjournment Debate to highlight the distress that has followed.

It took place at the close of the day, 10.20pm, and I was glad to contribute in his support.

You can watch the debate HERE

It is always a pleasure to see constituents when they are in London, and today I had two opportunities.

First up, in the morning, was Captain James Elliott from the Salvation Army, whom I've already met several times in Tranent. We had a cup of coffee together, and he updated me on the hugely valuable work they do in the community.

​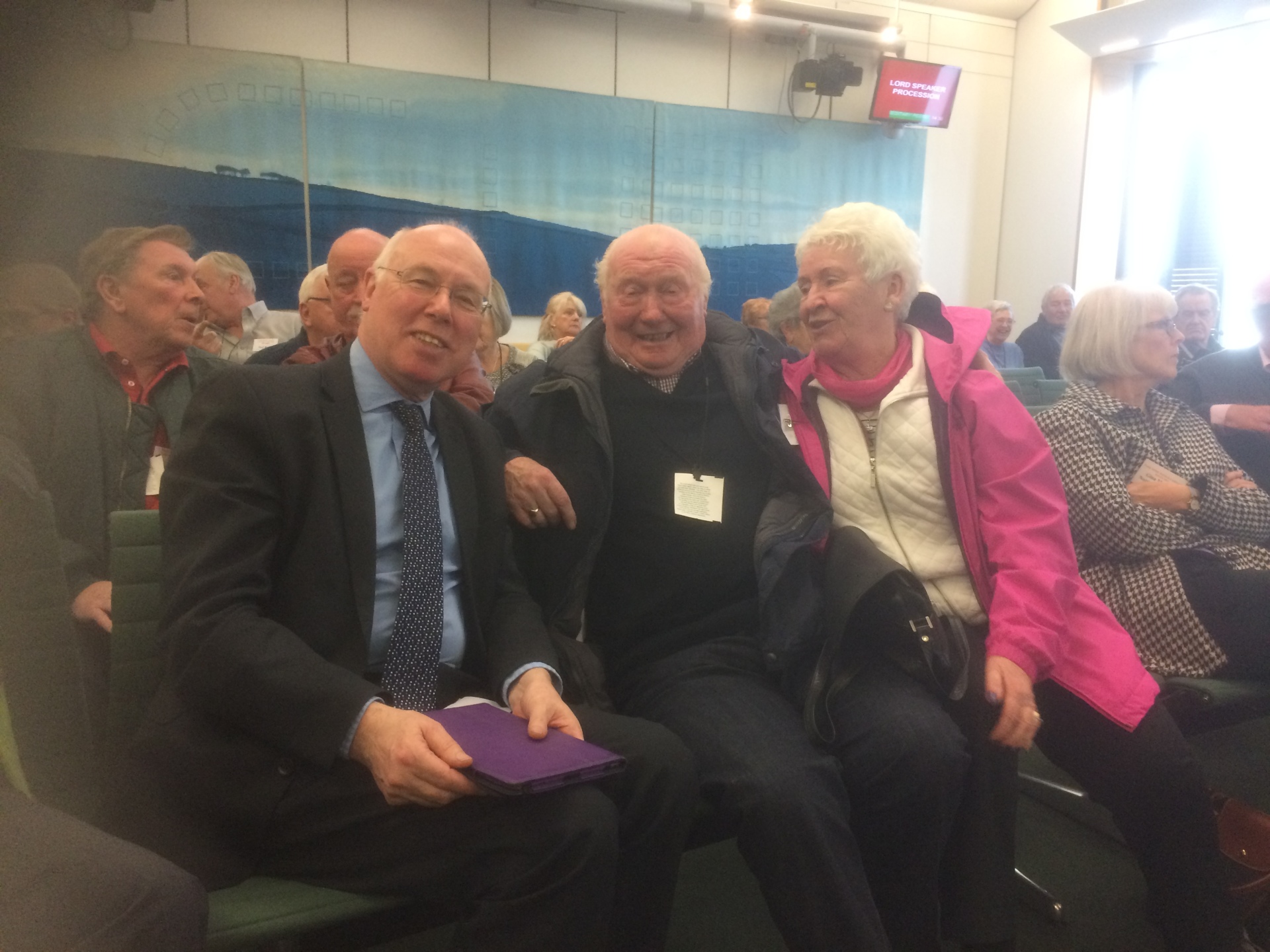 ​
In the afternoon I had arranged to meet Andrewena and John Gray from Monks Muir Park near Haddington,, who had travelled down to join the Park Home Owners Justice Campaign lobby of Parliament. 
Thousands of mobile home owners are calling on the government to end the 'theft' of part of the value of their homes when they are sold. Currently a commission charge of up to 10% has to be paid to site owners.

I have a soft spot for Monks Muir, as it was the scene of one of our earliest successes - obtaining a post box for the residents after a six-year wait.

I enjoyed meeting the Grays, and also addressed other owners waiting to meet their MPs.

We celebrated John's 80th birthday with a tour of the parliamentary estate.

Here we are together before setting off.

My day was taken up with various meetings and interviews. 

As I was attending to correspondence in my office, the division bell rang for a vote in the Chamber. I told my Parliamentary Assistant I would be back in a minute. We next saw each other six hours later.

Had I not stayed on for the possibility of a second vote I would have been passing through Old Palace Yard at the time of the attack.
I can only repeat my sorrow for those who lost their lives, including an unarmed police officer charged with protecting us, and those wounded; together with my admiration for the police, the emergency services and our staff here at Westminster,

You can read my column in the East Lothian Courier by scrolling down on the right-hand side. It was written on Tuesday, so there is no mention of the attack.

It was business as normal in the morning, although access to the parliamentary estate was limited, and there was still a tent up over the spot where the intruder was shot in Old Palace Yard.

My first meeting, in my capacity as Chair of the All-Party Parliamentary Group for fair Business Banking, was with the Chief Executive of Santander Bank.

Then I returned to the House of Commons to listen to Theresa May's statement on the previous day's attack, and the contributions which followed.

Difficult as it was to return to normal business, I later fulfilled a promise to take part in a TV interview on the prospect of Scottish independence.

I was glad to be home just after midnight, as usual.

It was a fine, sunny morning when I set off for Dunbar to meet Sam Christopherson, of Coast to Coast Surf School, who wanted to talk to me about surf development in East Lothian.
There is a huge range of surfing activities in Dunbar. Coast to Coast works with schoolchildren of all ages, with The Wave Project for special needs groups, and with adults.

It also offers extra activities such as coasteering and tours of the best surfing beaches in Scotland.

Sam has a lot more creative ideas for future development and wanted to share them with me. He'll have me in a wetsuit yet!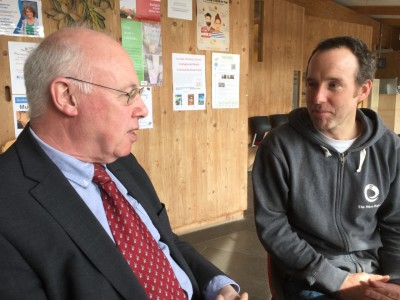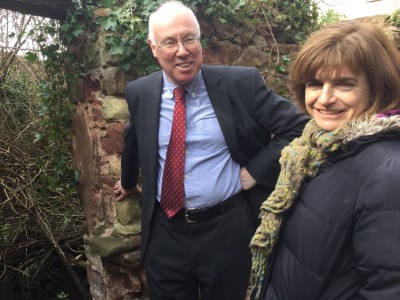 Then, after good coffee and scones at The Ridge Cafe, Bleachingfield, it was up to the High Street to meet the Managing Director, Kate Darrah, 

The Ridge, having embarked on the transformation of the Backlands, off Garden Close, has turned its attention to the derelict buildings which cover the northern part of the site, and are accessed from Black Bull Close.
The plan is to restore the 18th century buildings for use as workshops and offices. The work would offer opportunities for apprenticeships in masonry and construction skills for local people.
My photos show the line of the close from Dunbar High Street, looking through to the Backlands, and the gable end of one of the historic houses, complete with fireplace.
It's a challenge, but will be hugely rewarding in so many ways.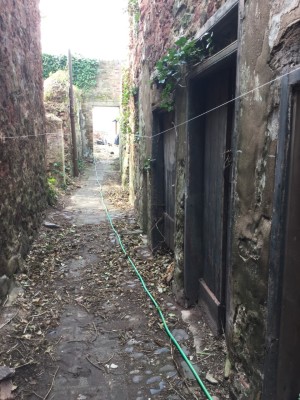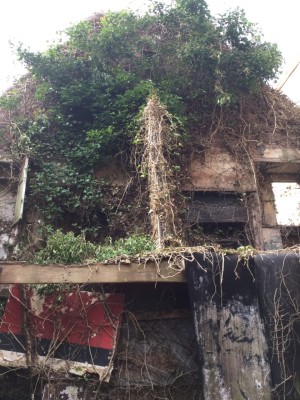 The day ended in Musselburgh, at Queen Margaret University, where I had a meeting with the Principal, Petra Wend, and the Director of Operations and Finance, Malcolm Cutt, to discuss the progress they are making with their proposed Innovation Centre.

I have a huge admiration for Petra and her staff, and catch up with them on a regular basis.
Another beautiful day, this time for a run down the coast to meet a family of five crammed into a small, two-bedroomed flat.

This is a major problem in East Lothian. We just don't have enough rentable housing, and the housing developers - who are bound to offer a proportion of 'affordable' housing on each new estate - are being allowed to interpret that as cheap housing for sale.
My constituents had explored every avenue and done all their sums. But two adults earning the living wage and supporting three children will take years to save up the £30,000 deposit you require for an 'affordable' house.
We need cheap rentable housing NOW.