Unusually I was free to stay in East Lothian and fulfil my constituency duties. After a busy day in the county I caught the 6.30pm train from Edinburgh to London after a meeting with a couple of members of Friends of Catalonia who had come over from Glasgow.

Meanwhile, my column appeared in The National newspaper as usual.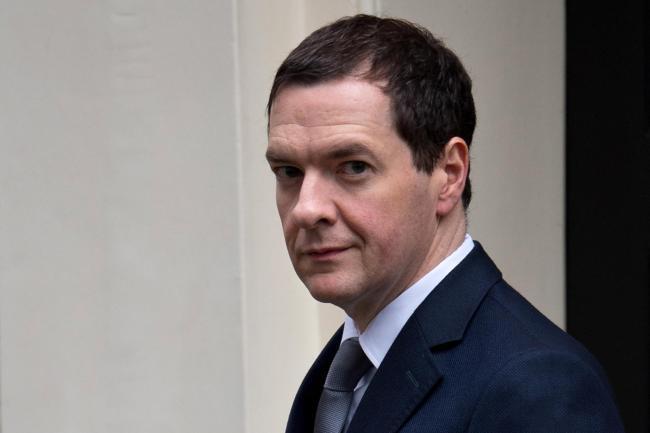 Strap yourself in – our ticking debt time bomb means Hammond's austerity will be worse than Osborne's

WEDNESDAY is Budget Day. Should we be getting excited? Probably not just yet. For we are in the Brexit Phoney War period and I expect Chancellor Hammond – a much more cautious chap than flashy George Osborne – is content to keep his fiscal powder dry for the moment.
For the economic outlook has never been more uncertain, and Hammond knows it. UK economic growth might look good compared with Europe but the forecast numbers have been revised down since the Brexit vote last June. Much worse, UK growth is being powered by a sudden – and fickle – jump in consumer borrowing, a lot of it on unsecured credit cards. When I confronted Hammond at last week's Treasury Questions with this uncomfortable home truth, he took refuge in hoping there would be a surge in business investment this year. And pigs might fly.

You can read the full column HERE

http://www.thenational.scot/comment/15135244.George_Kerevan__Strap_yourself_in_____our_ticking_debt_time_bomb_means_Hammond_s_austerity_will_be_worse_than_Osborne___s/

I am now the first chair of the new All-Party Parliamentary Group on Catalonia.

Today the Catalan News Agency reported its formation, and you can read the article HERE

http://www.catalannewsagency.com/politics/item/westminster-to-create-all-party-parliamentary-group-on-catalonia

The Financial Conduct Authority seems satisfied to give a secret ticking off to 14 bank bosses for their misdeamours. I disagree, and explained why to This Is Money.

You can read my comments HERE

http://www.thisismoney.co.uk/money/news/article-4291420/Private-warnings-14-bank-bosses.html

The Treasury Select Committee, on which I sit, discussed the work  of the Court of the Bank of England with its Chair,  Anthony Habgood, and Deputy Chair, Bradley Fried.

You can watch the Committee meeting HERE

In the evening I chaired the first session of the Inquiry the All Party Parliamentary Group for Fair Business Banking  has instituted into the way the banks treat small businesses. The Inquiry aims to establish how the procedure for claims against the banks could be made fairer. The turnout of plaintiffs and representatives of the finance industry was most gratifying.

Budget Day, and a long day on the green benches during which I didn't get to speak.

I did take time out to meet Pat Milligan and Deborah Ritchie, who'd travelled from East Lothian to join the lobby of Parliament organised by Women Against State Pension Inequality. WASPI campaigns against the injustice done to all women born in the 1950s who have been affected by the changes to the State Pension Law (1995/2011 Acts).​​

They made a fantastic job of getting their message across and after a good chat I gave them a personal tour of the Commons. My SNP colleagues and I will be pursuing this issue.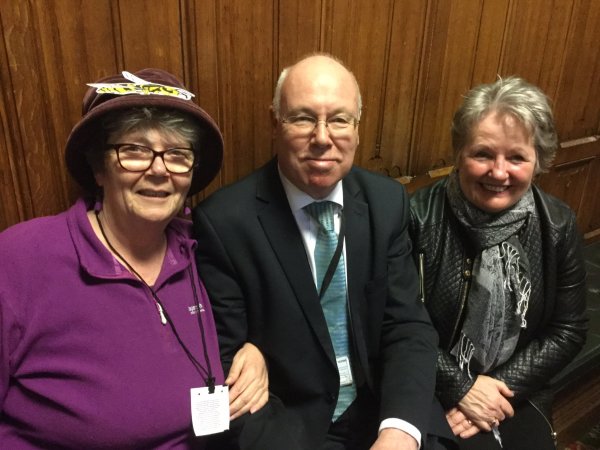 The Budget debate continued, but again I was not called to speak.

In the morning I took part in 
Positive Money's round table discussion on the Future of UK Monetary Policy, which was very rewarding before going on to a private meeting of
 the Treasury Select Committee.
Then I caught the 1.00pm train to Edinburgh to attend the 10th anniversary celebrations of Queen Margaret University at The Renaissance Club. And arrived at Waverley at 8.30pm - due to a fault in overhead cabling which sent us on a huge detour between London and York.
I'm a great admirer of Queen Margaret University and was deeply disappointed not to be with Petra Wend and her team.
Read my latest column in the East Lothian Courier by scrolling down the bar on the right.
Alba Trees
The day began in Haddington, where I had a couple of meetings with constituents, before making for Lower Winton to visit Alba Trees.There I was given a fascinating tour of the warehouse and nursery by Managing Director Rodney Shearer and General Manager Chris Hall, and presented with a holly sapling which now has pride of place in the garden.
Alba Trees covers two sites in East Lothian, at Lower Winton and Liberty Hall, producing 164 species of trees, shrubs, wildflowers and reeds, and is the major producer of container-grown trees in the UK, dispatching millions of plants each year. Rodney tells me that conditions in East Lothian are ideal for this line of business, and the Scottish Government actively encourages careful forestry, whereas conditions are much more difficult for his competitors over the Border. He is looking forward to a visit from Fergus Ewing MSP, Cabinet Secretary for Rural Economy and Connectivity, next month.
Here I am in the office, the packing shed, and the nursery, with Rodney and Kevin Shearer, Chris Allen and Derek Stewart.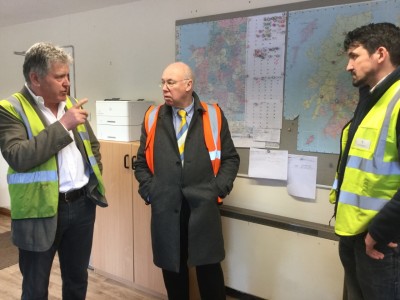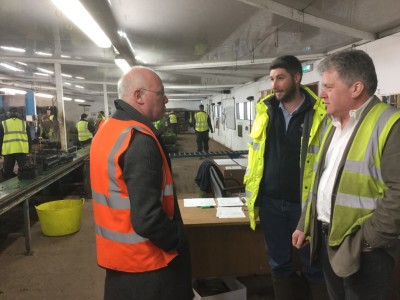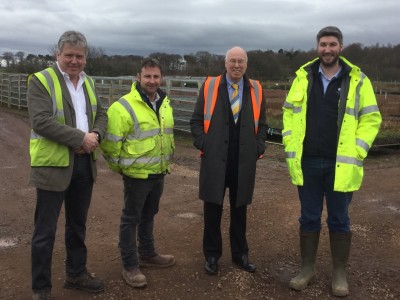 ​
I was particularly interested to learn that 60% of the contract labour staff are EU nationals. Alba find it difficult to recruit local people for some reason.  I was surprised to hear that there are only three employees from Tranent, which is on the doorstep, especially considering that Alba pays more than the living wage.


None of the employees had previous experience of the business before they joined the company: they have all been trained by Alba. Most of them have settled permanently in the area, raising their families here and sending their children to local schools. It made me reflect again on the valuable contribution EU nationals make to UK society. It is infuriating to watch Theresa May and her Tory colleagues using them as a bargaining chip in the Brexit negotiations.

Last year I wrote to every EU family in East Lothian, assuring them that I will do my best to protect their interests, and my staff deal with their queries as best they can in this muddled and distressing situation.

Lothian Broadband

It was a surgery day, so I visited Musselburgh, Port Seton and Tranent, listening to constituents' problems and hopefully giving them good advice.
The day ended in Humbie at a meeting with Lothian Broadband, so that I could take their advice on broadband provision for East Lothian. We ran through a number of issues, and I am delighted to see how their business is flourishing.
Iain Smith (Managing Director), Cllr. Tom Trotter, Ruth Currie, David Walls (External Communications), Nick McCormick (Sales and Marketing), and I outside the offices of Lothian Broadband in Humbie.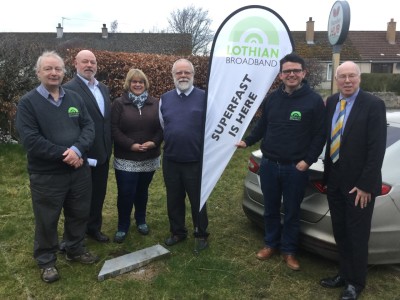 It's still Fair Trade Fortnight, and Louise Gilchrist had kindly invited me to the coffee morning in Dunbar Town House, which was crammed with folk enjoying tea, coffee and treats from The Bakery.

I was lucky enough to arrive at the beginning of a performance by Dunbar Sings, Dunbar's community choir. I'd actually been in correspondence with their conductor, Karen Dietz, over the rights of EU nationals, and she surprised me with a big hug. Here she is in the centre picture.