8.30pm finds me on the train to London. Meanwhile, my weekly column appears in The National newspaper. This week, of course, finds me writing about President Trump and Theresa May.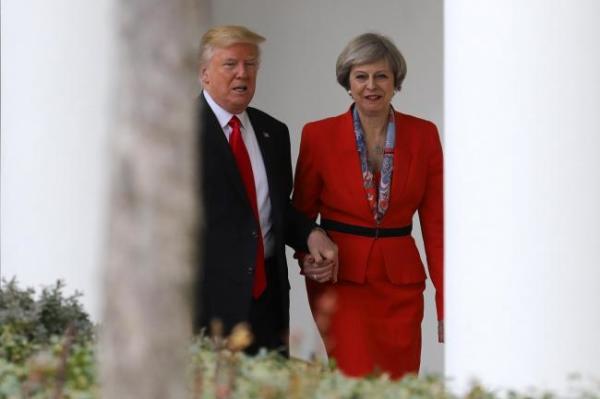 May is deluded if she thinks Britain is on the verge of a new imperial era

SHE came, she saw, she certainly didn't conquer. Theresa May's diplomatic perambulations to the Trump White House and strongman Erdogan's Turkey were meant to signal Britain's new, post-Brexit imperial status. Actually, despite the vacuous London media hype, the Prime Minister and her rocky regime were exposed as having no emperor's clothes whatsoever.

You can read the complete column HERE

http://www.thenational.scot/comment/15056248.George_Kerevan__May_is_deluded_if_she_thinks_Britain_is_on_the_verge_of_a_new_imperial_era/

After I had caught up with parliamentary business and correspondence, I attended the AGM of the All Party Parliamentary Group for Alternative Dispute Resolution and then met with Cliff Weight, the Director of ShareSoc,  the UK Individual Shareholders Society,

When I opened The National I was pleased  to see that Iain McWhirter had reviewed Tackling Timorous Economics: How Scotland's Economy Could Work Better for Us All.

I contributed an essay, No Timorous Beasties Here!, alongside contributions by Katherine Trebeck and Stephen Boyd.

You can read the review HERE

http://www.thenational.scot/culture/15056139.Book_Review__Punchy_proposals_for_an_indy_Scotland_in_Tackling_Timorous_Economics/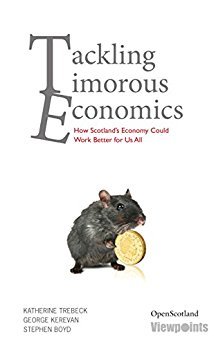 Tam Dalyell
While we belonged to different parties and did not agree on everything, I was saddened by the death of Tam Dalyell. In his memory I put down an Early Day Motion which reads:

"That this House notes with great regret the passing of Sir Tam Dalyell, a Father of the House who served as a Member of Parliament for 43 years; salutes his contribution as a great parliamentarian and as someone dedicated always to holding the Executive to account in the best parliamentary tradition; further notes his resolute and selfless campaigning, frequently for causes which were unpopular or controversial; notes his long-standing interest in science and his ever popular column in the New Scientist; notes his self-description as having a predilection for being awkward but recognising his willingness always to work across the House; and celebrates him as someone who will be remembered by political friends and foes alike as a man of principle."

Strangely on its first day it was signed by just two Conservative MPS, prompting the Daily Mail to run a piece asking why no Labour MPs has signed it? You can read it HERE

http://www.dailymail.co.uk/debate/article-4178436/EPHRAIM-HARDCASTLE-No-Labour-MPs-Tam-Dalyell-tribute.html

The issue which dominated Parliamentary Business today was the brief - too brief? - Brexit Bill which the Government rushed through following the Supreme Court decision that Parliament must vote on triggering Article 50, beginning the countdown to leaving the European Union.

SNP MPs attended in force, unlike, sadly, the main opposition party,

I was called as the penultimate speaker shortly before midnight, and you can watch my contribution HERE

During the morning I found time to meet with representatives of the McQuarrie Group, the Australian financial company which is taking over the Green Investment Bank, so that I could express my concerns. I feel very protective of the Green Investment Bank, as I was instrumental in locating in Edinburgh, and I fear that it will not continue to fulfil the same remit.

.

Because I was stuck in the House from 2.30pm until midnight it fell to my Parliamentary Assistant to meet the Investor Action Group, the group of creditors who lost money after investing in Secured Energy Bonds. They are particularly concerned that although adverts put out appealing to investors have to be agreed by a Financial Conduct Authority company, the FCA takes no regulatory responsibility for those adverts. This is something I will be pursuing with them.

Meanwhile, back in East Lothian, Angela and Isobel Knox were representing me at the first Innerwick fire festival, their version of Up Helly Aa. You can see from the photos below that this was a spectacular production, involving the whole village, and I'm sorry to have missed it. 

Congratulations to Innerwick Primary staff, pupils and parents, and to their local piper and community councillor, Donna Wilson, who led the procession around the village. Let's hope it becomes an annual event.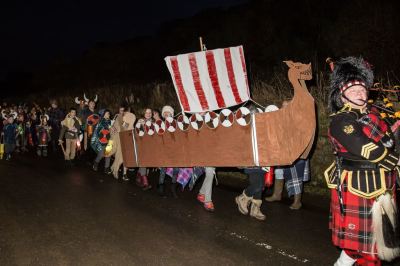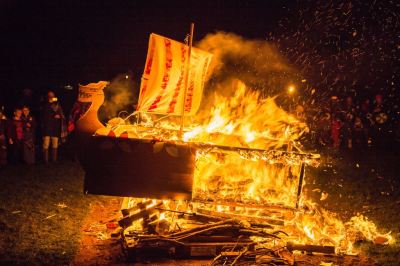 In the morning I met with a group of whistleblowers who had revealed improprieties committed by the banks, in my role as chair of the All Party Parliamentary Group for Fair Business Banking. It never ends.

Back to the Chamber in the afternoon to finish off the Article 50 debate. If I had been the last speaker yesterday I would have had the right to continue my speech this afternoon, but that couldn't be allowed.

I'm proud to say that all the Scottish MPs, with the exception of the Secretary of State for Scotland, voted against the Bill. But it passed.

You may remember that I received a great deal of publicity for an Early Day Motion I submitted criticising the Spanish Government's prosecution of the Speaker of the Catalan Parliament, Carme Forcadell.

This morning I was called to a meeting with Enrique Ojeda, the First Counsellor of the Spanish Embassy, to hear their side of the story. After a very polite and informative meeting I have to report I have not changed my stance on this matter or the right of the Catalan people to self-determination.

Later I addressed a round table meeting in Parliament organised by the New Statesman magazine and Barclays Bank on "Planning for Growth: Capital markets and Britain's economic future."

Today I was delighted to be quoted in an article in the Yorkshire Post on how the banks have mistreated small businesses.

Headlined  Banking scandals have had catastrophic impact on victims, says MP, it continues:

"Banking scandals have had a catastrophic economic impact and ruined the lives of many victims, according to the chair of an influential group of MPs. George Kerevan, who chairs the all-party Parliamentary group on Fair Business Banking, said he was deeply concerned by the lack of a "cheap, timely and fair" resolution process for small businesses who are in dispute with the big banks."

You can read the full article HERE
Read more at: http://www.yorkshirepost.co.uk/business/banking-scandals-have-had-catastrophic-impact-on-victims-says-mp-1-8368080

And my column in the Courier this week focuses on President Trump.
Unusually, I stayed on at Westminster today, as a big party of school students from Ross High School, Tranent, was visiting.
We met in the new Parliamentary Education Centre, where I addressed two groups, one in the Commons Room, where they look as though they are sitting on the green benches, and one in the Parliament Room.
They were a lively group, and asked some challenging questions. I told them I had campaigned for Votes at 16 for General Elections, and hoped we would win that battle soon.
I also reminded them that an MP is required to meet any constituent who comes to Parliament and asks for them, and invited them to come back when they can.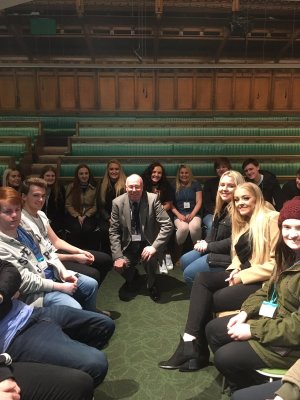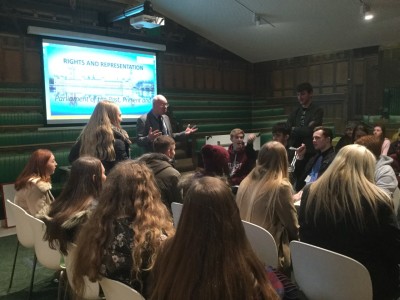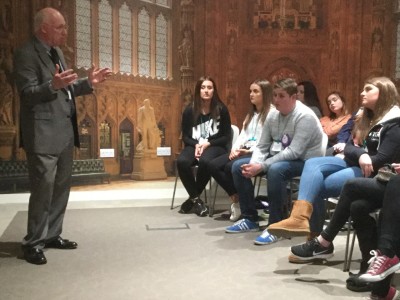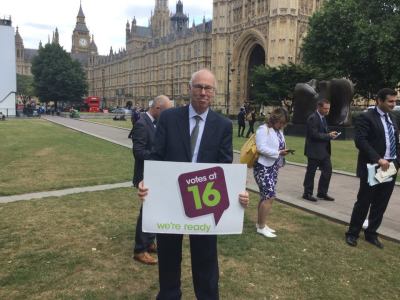 On Friday afternoon I learned that I would need to be back at Westminster by lunchtime on Monday, to vote on the amendments to the Article 50 Bill. I had been planning to spend Monday morning in East Lothian, so I had to change my travel arrangements and reschedule three meetings.

Derek Dick (Fish), kindly agreed to meet on Sunday afternoon, so I set off for his studio immediately I had finished my Monday column for The National.
We had a really fascinating discussion about the possible effects of Brexit on the UK music industry, which I had not considered before. A lot of UK groups, including Fish, make 80% of their money in Europe, where of course they're paid in euros. But they pay most of their costs here in the UK, hiring vehicles, session musicians etc. When Brexit kicks in, it will make more sense to spend this money in Europe.
I have to say that good German coffee and large helpings of Simone's two delicious cakes, helped our conversation along most wonderfully!