Office Closed
​
I had a very interesting meeting today with Kate Darrah, Managing Director of The Ridge, Dunbar, which aims to develop the skills and employability of marginalised and vulnerable local people.  

On the fourth Friday of each month, when I have an advice surgery at Bleachingfield, I'm grateful for a coffee and one of their wonderful home-made cakes in The Ridge cafe. And I've followed their Backlands project, which is rehabilitating the derelict and overgrown spaces behind the tenements in the High Street, from the outset.

Here I am, listening to Kate and Paul Zochowski of East Lothian Council last July, at the launch of the first stage, in Garden Close, which now boasts a polytunnel, a vegetable garden and a splendid site hut. And again, with project manager Adrian Girling and volunteers. And here are Kathy Beckett, last year's John Muir artist-in-residence, and Susie Goodwin, creative director of North Light Arts, taking a break from their labours.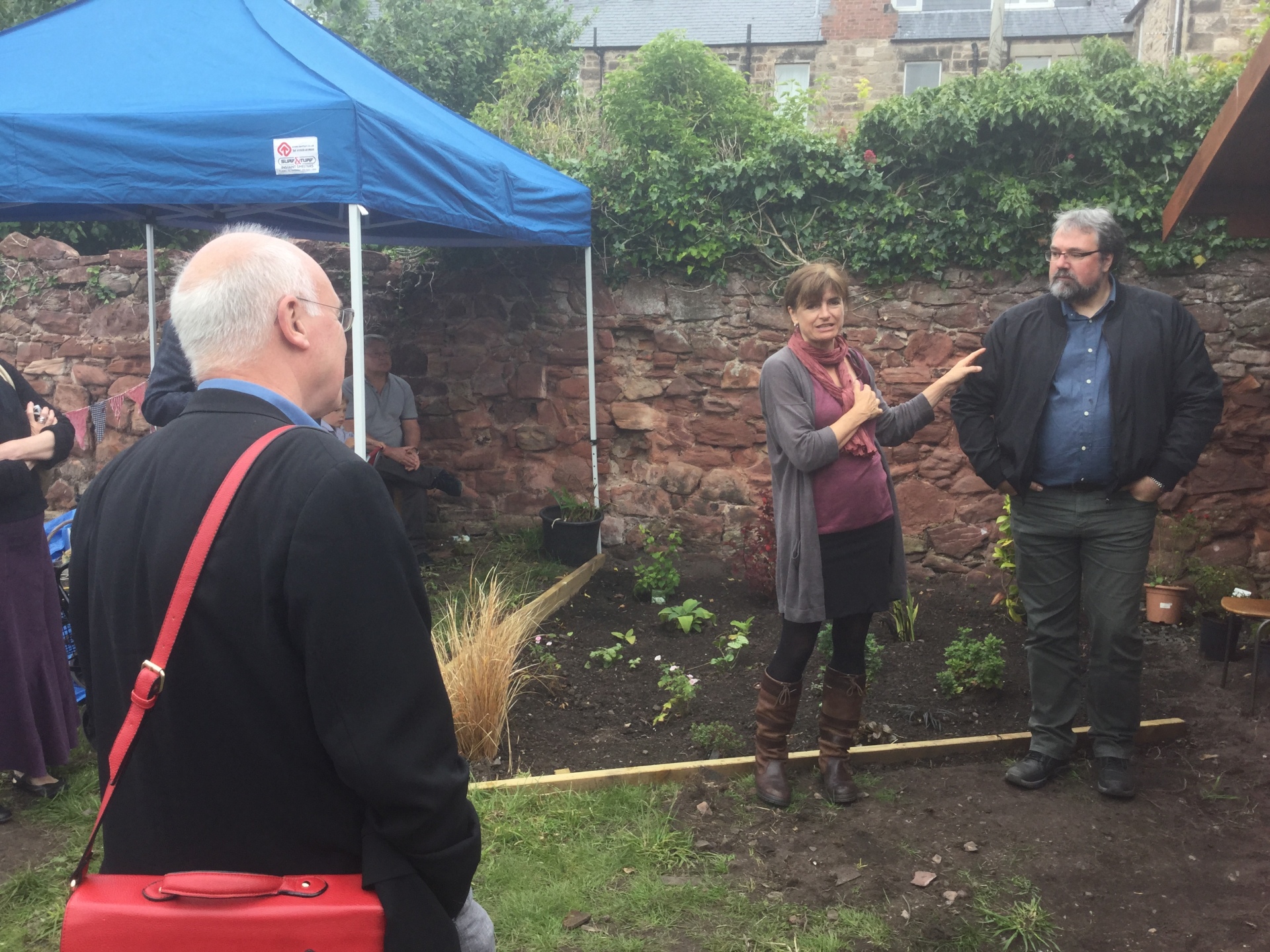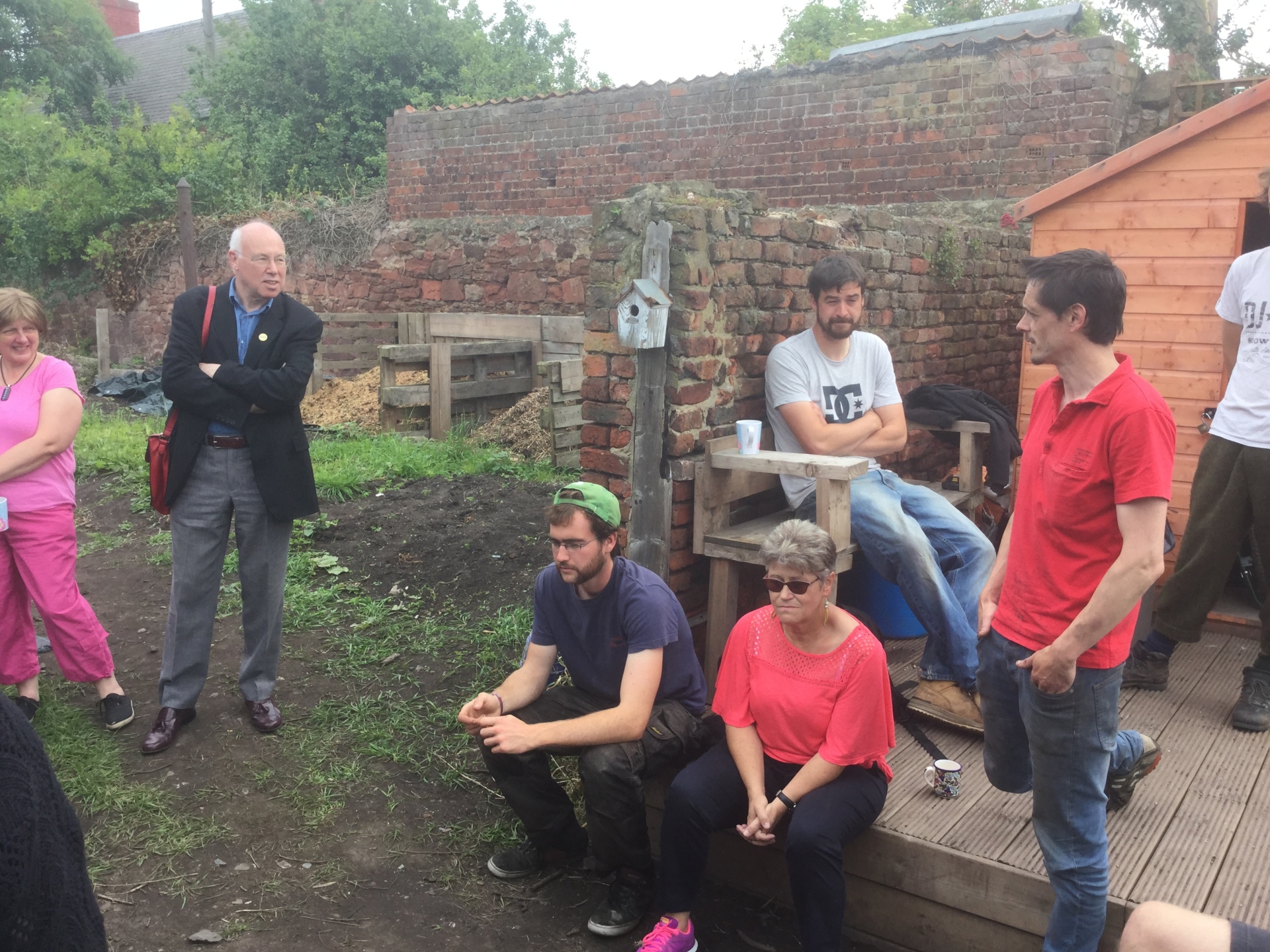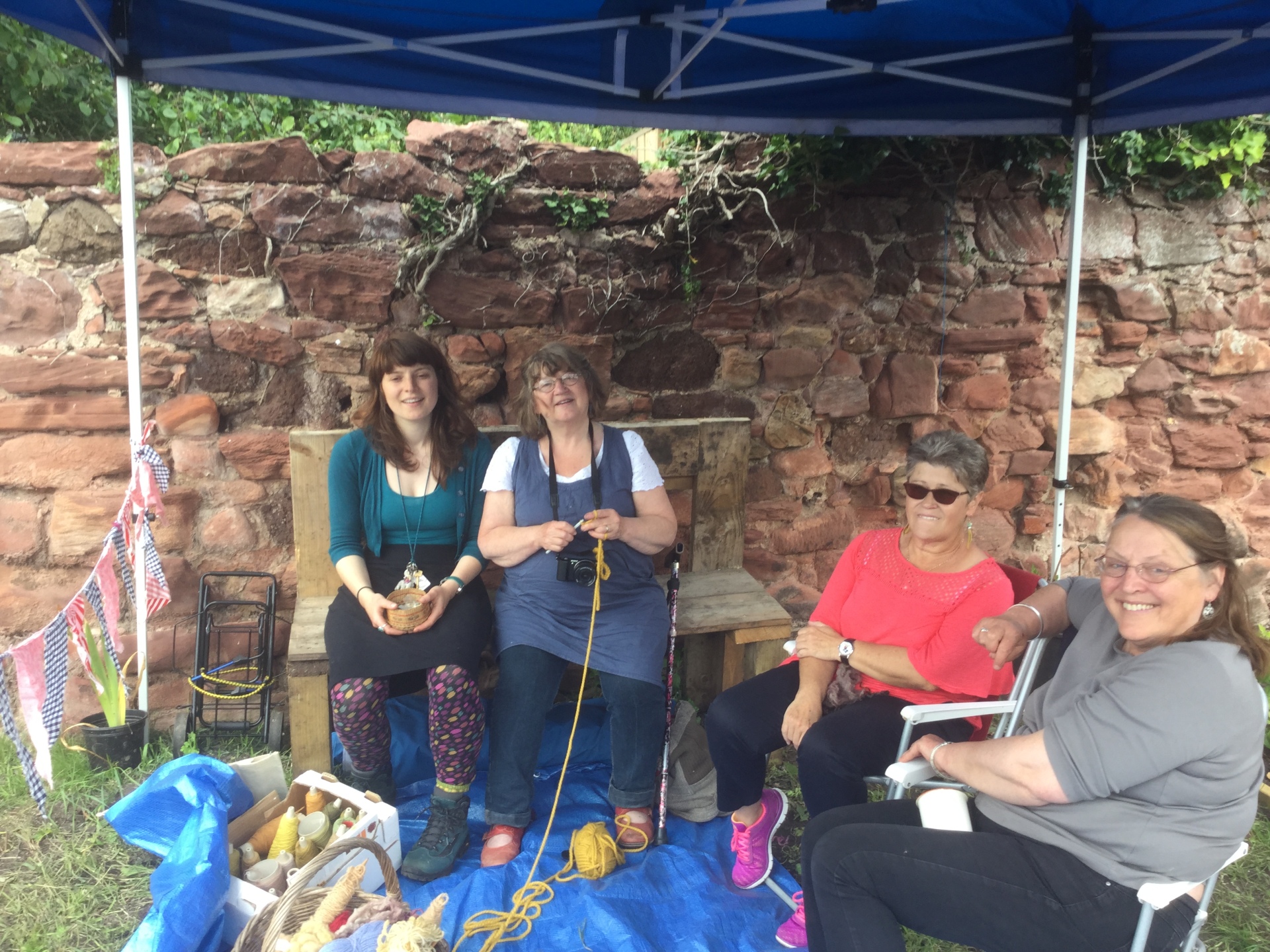 Kate wanted to tell me about the next stage of the Backlands project, Black Bull Close, where volunteers are currently disentangling a cluster of 16th and 17th century buildings from encroaching vegetation, including a sycamore tree.

Here 
Historic Environment Scotland has committed to an on-going long term relationship with The Ridge to repair and restore the boundary walls and masonry elements of the Black Bull buildings.
The Ridge already delivers very well-attended courses in Hot Lime Mortar training, and I wish I had time to go along, as our garden walls are in need of work, and it's not easy to find a mason with time on their hands. So training in masonry skills is extremely valuable, and can lead to real, full-time careers.
I shall be watching the restoration of the Black Bull Close buildings with interest.
The offices reopened today, but for me the day started in Edinburgh at BBC Scotland, with a long interview for their weekend politics programme on fair business banking.

I have recently become chair of the All-Party Group on Fair Business Banking, whose purpose is to put forward policy recommendations to government that encourage a finance system that allows enterprise to flourish and business to thrive.
This includes setting in place procedures to protect small businesses against the banks.
Then on to Haddington to catch up with the staff in the constituency office.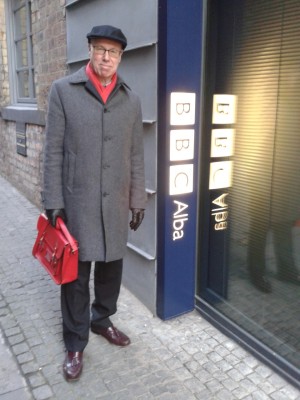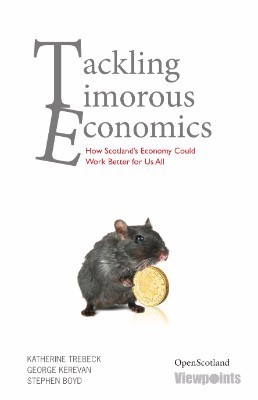 Back to Edinburgh in the evening for the launch of my latest book, Tackling Timorous Economics, at Blackwells. After years of producing newspaper articles and columns, it is good to be writing at length again. And these are exciting times, when we need to forge a new economic future for Scotland.
Published by Luath Press on 20 January, Tackling Timorous Economics offers a genuinely new take on the Scottish economy by three writers from widely differing backgrounds: Stephen Boyd, Katherine Trebeck and myself.
Hopefully, it challenges us to think differently about the Scottish economy, about wealth and progress, and the world of work. We consider what a different kind of economy might look like, and what implications it could have.
I know from my own experience of working with businesses in East Lothian, that there is no shortage of talent. What we need to establish now are new mechanisms to foster entrepreneurship, and I hope the Scottish Government will take account of our recommendations.
A final day in the office before going back to Hogwarts on Monday. I've had a wonderful rest, but would welcome another week to catch up on constituency work.

Onwards and upwards in 2017 - and a happy New Year to all my readers.