My Column appears in The National every Monday.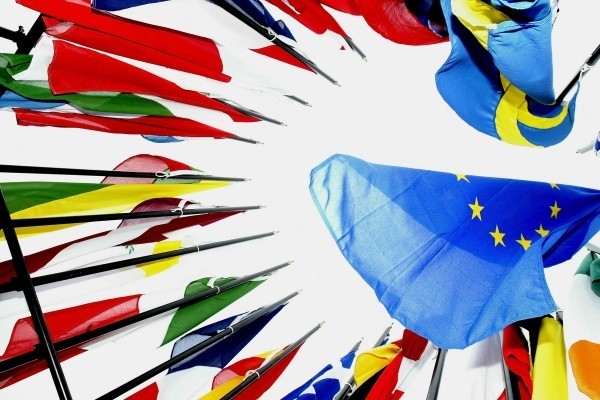 George Kerevan: It's complicated, but Scotland can stay in the single market: here's how
LET'S ask a tricky question: could Scotland really be in the European Single Market while still being part of the UK? Which is, after all, the proposition the Scottish Government is putting to Theresa May. The answer is yes, but with some technical bells and whistles which I will try to explain. The real question is whether the Tories are willing to concede something that – even if it "saves" the Union – would give Scotland de facto home rule and make it very rich to boot.

What exactly is the single market? It comes down to four basic principles of economic policy by which EU states must abide: tariff-free movement of goods between members; ditto free movement of services; free movement of capital and investment; and, not least, free movement of people, whether they have a local job or not. On this strong foundation Europe has created peace and reasonable prosperity.

The Brexit vote of June 23 focused on opposition to the free movement of people – a nasty xenophobia stoked by the populist right. So, we will assume that Theresa May will end the automatic right of EU nationals to come and live in England, though she may be forced to do a deal over work permits for certain classes of professional workers (eg in financial services) to placate powerful interest groups. How then could Scotland keep free movement of people while still being part of the single market?

You can access the full article
here
On Monday afternoon I met, along with some of my SNP colleagues, with Ivan McKee MSP, Private Parliamentary Secretary to Keith Brown MSP, the Scottish Minister for Economic Affairs, to discuss developing co-ordination between the Westminster and Holyrood economic teams in the build-up to the Brexit negotiations, to ensure Scotland's interests are championed.

Later that day I attended a  Parliamentary Reception with Japanese companies operating in the UK to discuss the implications of Brexit and, in particular, working together to strengthen Japan – UK ties before, during and after Brexit. In the wake of the new UK government deal with Nissan I was particularly interested in their reaction.

On Tuesday morning I attended a meeting of the House Magazine Advisory Board, The House is the magazine for all members, peers and staff at Westminster. This year marks its 40th anniversary. I am very keen to contribute to it and to help its further development.

A series of meeting kept me from this morning's Treasury Select Committee meeting. However those of you who follow the Committee can see Tuesday's meeting here. As part of the Committee's ongoing  Retail Banking Market Review, it met with Professor Alasdair Smith, Chair, Competition and Markets Authority retail banking investigation panel, Adam Land, Senior Director, and Bill Roberts, Assistant Director, Competition and Markets Authority. City AM, the free newspaper distributed in London which I sometimes write for, reported the meeting under the headline, MPs Slam CMA Boss Over Bank Review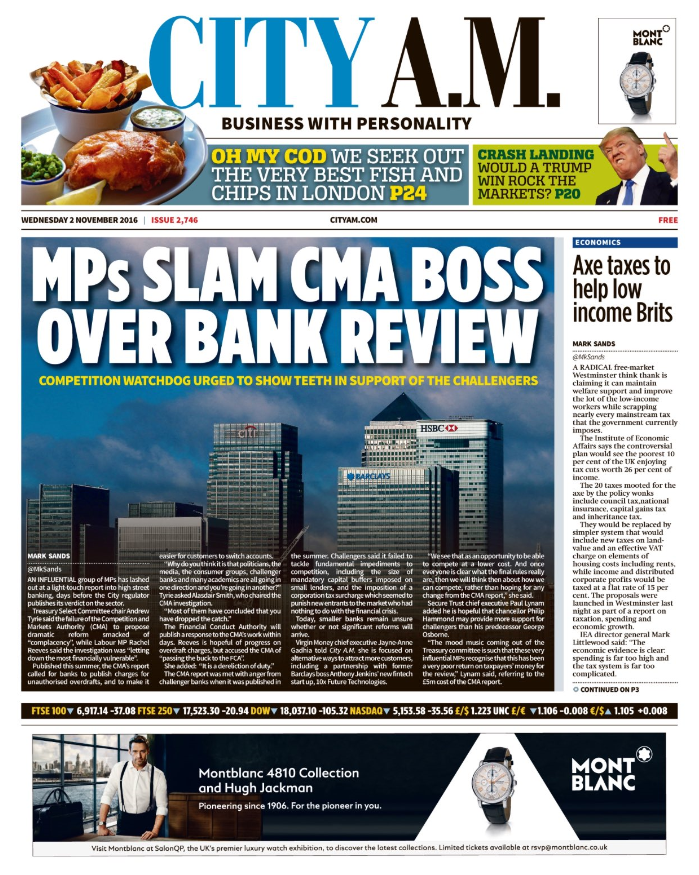 You can watch the session HERE
In the afternoon I met with Discovery TV to discuss their future investment in the UK following Brexit.  If you value watching the Discovery Channel then watch out because Brexit is a threat. TV companies that are licenced to broadcast in the UK have the right to broadcast in the rest of the EU. But if Britain is out of Europe than those TV firms will have to be licenced seperately in the EU.  To do so they will have to move staff and production. That will destroy jobs here.

I also went to the Chamber to support my colleagues in the debate over the
Consideration of Lords' Amendments in relation to the Investigatory Powers Bill

In the evening I attended an event with the chief executive of Tesco Bank, which has its HQ in Edinburgh, along with other SNP MPs involved in finance and economic policy. We also discussed the impact of Brexit on jobs in Scotland. I am committed to ensure that Brexit does not destroy jobs north of the border, which it will do if Scotland is forced out of the single market.

On Wednesday afternoon I went to the All-Party Parliamentary Group on Nuclear Energy to hear a briefing by EDF Energy on the proposed Hinkley Point C nuclear power station. The managing director of the Nuclear New Build Programme, Humphrey Cadoux-Hudson addressed us. I am concerned that they have not learnt from past construction mistakes and that they have not dealt with the free movement of EDF staff from France post-Brexit. Hinkley C is too expensive and too complex to be a sensible solution to the UK's energy needs. I will be keeping a close eye on its development.

In the evening I attended the Spectator Magazine Parliamentarian of the Year Awards where the Prime Minister won the honours. Mrs May can actually be very funny but the honours of the evening went to former Chancellor George Osborne, who turns out to be a real comedian. Mind you, some of us thought that about his time at Number 11.

First thing in the morning I attended a breakfast round table discussion hosted by HSBC on  Brexit and how to boost exports.  I'm very keen to help small firms in East Lothian export more. Anyone needing advice please get in touch.

After that I chaired the meeting of the All Party Parliamentary Group on Fair Business Banking to discuss my upcoming Back Bench Business Debate on creating a better way of giving small companies redress when they are mis-sold by big banks.

Later I attended another Treasury Select Committee where the issue was so-called Pay Day Loans.  Fok taking out these loans can find themselves paying 1500 per cent interest, or mor!  I questioned representatives of the Pay Day Loan industry.  I wan't convinced of all their answers. The Committee will be publishing a report in due course.

In the afternoon I led for the SNP in a debate on the impact of Brexit on banks and bank jobs. I gave winding up speech in the debate.

You can watch my contribution HERE:

I write a column in the East Lothian Courier every week. Scroll down on the right hand side to read it.
________________________________________________________________________________________________________________________
This morning I took a cheap flight to Bergen - at my own expense - to visit one of East Lothian's most famous daughters, Mary Miller, now General and Artistic Director of Bergen National Opera, which is celebrating its tenth anniversary this weekend.

Mary grew up in Gullane, where her father was the Church of Scotland Minister. She began her career in the Scottish National Orchestra, became Music Editor of The Scotsman, and then Director of the Northlands Festival, which celebrated the links between Caithness and Scandinavia. She moved to Norway in 2005 to direct Stavanger's year as 2008 European Capital of Culture, and took up the job in Bergen in 2010.
________________________________________________________________________________________________________________________
The weather was grey and drizzly in Bergen, so I was glad to be indoors for the opera in the evening. It was the Norwegian premiere of 'The Capulets and the Montagues', Bellini's take on the Romeo and Juliet story, and greeted with rapture by a huge audience. 

Here I am with Mary Miller at the Grieghalle, Bergen's huge concert hall, enjoying the first-night party. Yellow balloons everywhere.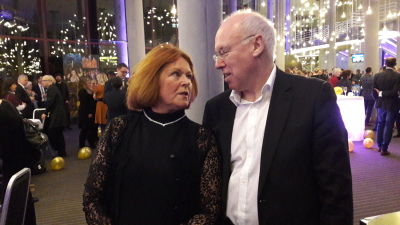 ________________________________________________________________________________________________________________________
We woke up to brilliant sunshine, so that we could see the Rosenkrantz Tower - built by Scottish masons in the 1560s - across the fjord. Then down to the harbour for lunch with Mary, passing the monument to the Shetland Bus - the famous and dangerous link maintained by fishing boats between Scotland and occupied Norway during WW2. Norwegians remain very warm to Scotland and I got lots of questions about another independence referendum.