On Mondays my regular column appears in The National Newspaper. Scroll down on the right to see the full article.
This afternoon I had a very useful meeting with Mr. Matsunaga, the new Consul-General for Japan. He is an economist by training, and a former interpreter to His Majesty the Emperor, so we had a lot to talk about, including the consequences of BREXIT for Japanese investment in the UK, which are not very encouraging. I had known his predecessor, Mr. Kataoka, so the Consul-General greeted me warmly and we drank delicious Japanese tea together.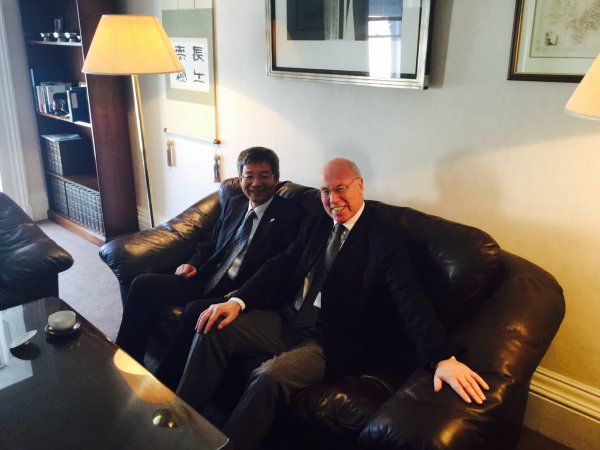 An early start to discuss the library service in East Lothian with Tom Shearer, Head of Communities & Partnerships and Eileen Morrison, Customer Services Manager. Then on to visit 
recently improved libraries. Here we are in the John Gray Centre, Haddington, before travelling on to Bleachingfield, Dunbar - which I know well because I hold my advice surgery next door - and North Berwick, which was a revelation, another imaginative conversion of an existing building successfully delivered by the SNP whilst in administation at East Lothian Council.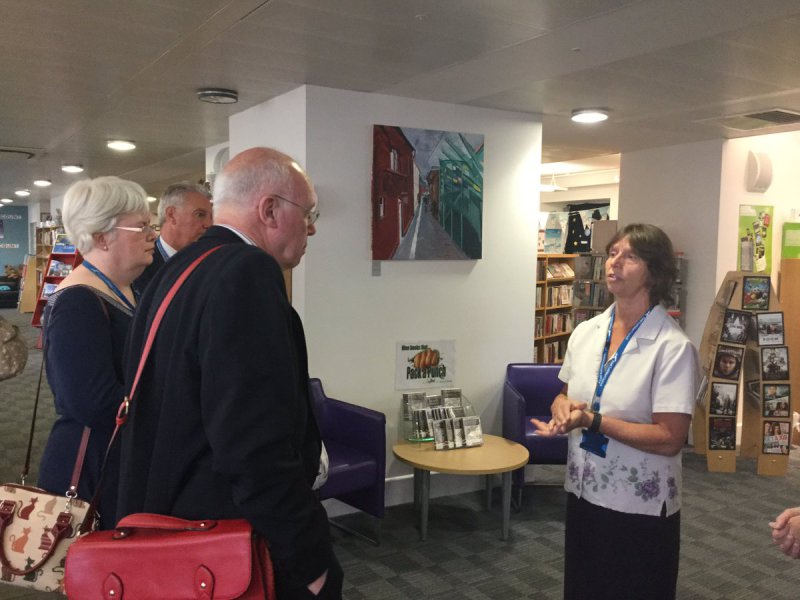 We finished up in North Berwick, where I went on to a great lunch and chat at Stepping Out - a project for adults suffering from mental health problems which offers a wide range of activities and support, including metal
 detecting, fishing and volunteering for local charities. And now there is a new group for mothers with post-natal depression, and a new Freecycle scheme for young families.
Lunch was cooked under the supervision of chef and lifestyle motivator Rod Bunney, using vegetables from The Healing Garden at Lewisvale Park, Musselburgh, where Stepping Out has taken over the gardener's cottage and land, and apples provided by one of the guests.  Here we all are together, staff and guests, happy and replete.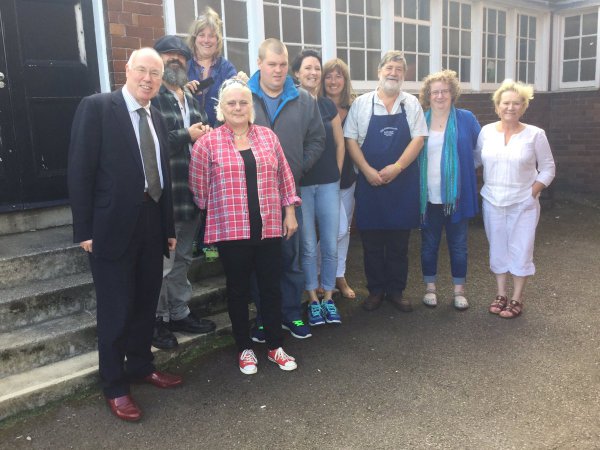 Today began with a meeting with Ross Anderson, from the Scottish Campaign for National Parks, whom I had met at the opening of the US National Park Service exhibition at the John Muir Birthplace Museum in Dunbar.  Oddly, we only have two National Parks in Scotland: Loch Lomond and The Trossachs (created 2002) and the Cairngorms (created 2003).

The Campaign seeks to protect and preserve several other areas of oustanding natural beauty, such as Rockcliffe in Galloway, the Flow Country in Caithness, the Isle of Jura and Ben Nevis. I promised Ross strong support here, and will be putting him in contact with our friends at The Sierra Club in Washington DC to see if they can offer any help.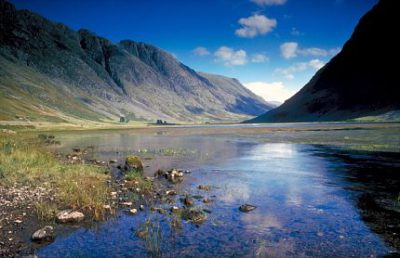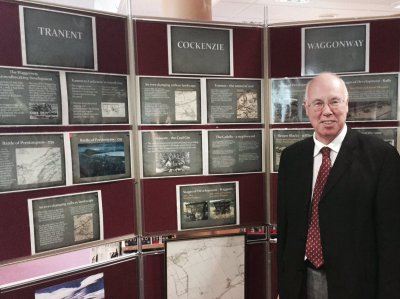 Then, in the afternoon, I visited the Tranent - Cockenzie Waggonway exhibition at Port Seton Library, a fascinating collection of maps, documents and photographs underlining the importance of the first railway line in Scotland.

New signage should be in place on the Waggonway by the end of the month, and interpretation boards at Cockenzie Harbour, Meadowmill and the site of an early Tranent Coal Gin by the end of the year.

The Battle of Prestonpans [1745] Heritage Trust is also working on a free download Walkers' APP, which will encompass the section of the Waggonway which crosses the battle site.
Time to walk the Waggonway for myself.
And of course, my weekly column in The East Lothian Courier appeared today. Read the latest edition by scrolling down on the right-hand side.
Friday 23rd September
Another early start, this time for Dunbar and the Belhaven Brewery, where I met Chris Houlton, Managing Director, and Alan McLaren, Senior Brewer. They gave me a tour of the brewery, where they produce 110,000 barrels a year, and showed me hops growing in the brewery garden. I was fascinated to learn that currently their biggest market is Russia.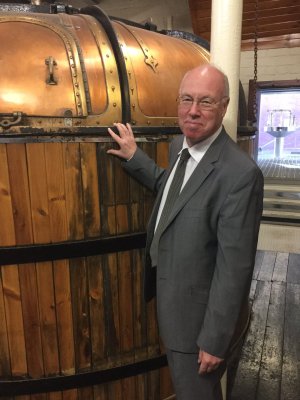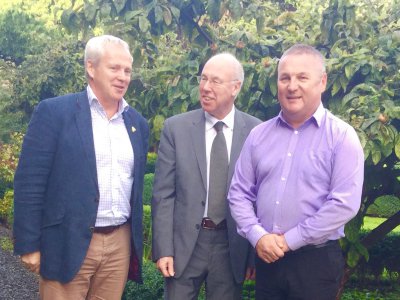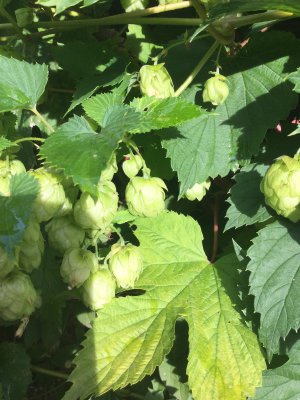 __________________________________________________________________________________________________________________________