No trip to London this morning, thankfully. Meanwhile, my column appears in The National newspaper every Monday. 
Today I visited Musselburgh's new hi-tec business, Astrosat, the Earth Observation company, where a team of scientists and engineers is using satellite technology to predict natural disasters, monitor energy efficiency in cities and keep a watchful eye on coastal erosion.

Astrosat is bringing vital Earth Observation information to end users even in the most remote and unconnected areas. The company is currently working with the Malaysian, Singaporean and Vietnamese governments, and all from Musselburgh.

When I asked Steve Lee, the founding director, why he had decided to base the company in Musselburgh rather than Silicon Valley, he said it was because he had grown up there. He just wanted to be at home.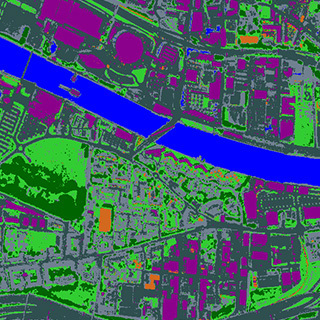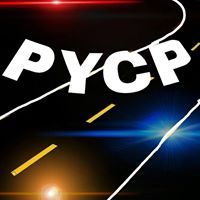 Last day at work before Christmas. 

I started early in Prestonpans, hoping to catch Kate and Lisa at the Soul Cafe, but we'd got the day wrong between us, so that will have to wait for another time.
Then up the road to meet Andrew Stevenson and inspect the sumptuous new premises of the Prestonpans Youth Community Project. The old roadhouse in Hawthorn Road makes a perfect venue, offering a cafe, cinema, disco suite and more.

I'll be supporting Andrew in his attempt to raise funding, so that he can take on a five-year lease and tidy up the building.
On to the constituency office in Haddington to catch up with the staff.

There, in our meeting room, volunteers from East Lothian Welcomes Refugees were wrapping presents for our four Syrian refugee families.

Thank you to everyone who brought in a gift: there were five at least for each child, and they will have been overwhelmed.

Look at the ELWR facebook page to see the pictures.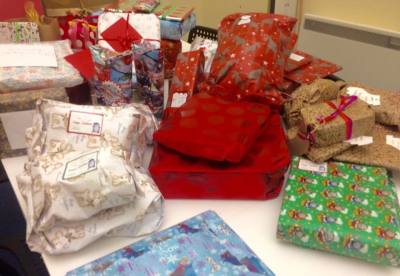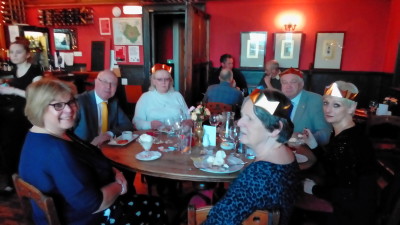 ​
And to Dunbar for our Christmas lunch at The Rocks.

Each year we choose a different town - last year we were at Jo's Kitchen in Musselburgh.


Good food, great crack, and then home to prepare for Christmas.

Here we all are, enjoying our meal and wishing each other a Merry Christmas

I write a weekly column in the East Lothian Courier which you can read below by scrolling down the right side. I was paying tribute this week to my Council colleagues and urging a stronger spirit of collaboration between representatives of different political parties.