No trip to London this week, as it is the beginning of Parliament's Summer Recess, which gives me more time to spend in the constituency and do some research. On Mondays my regular column appears in The National Newspaper. 
Today began with a visit to The Stafford Centre in Edinburgh, a community resource for people with mental health problems which provides a drop-in cafe and a rich programme of activities, including a radio station. Here I am being interviewed by Lord Sir DJ Mog.

The visit was suggested by Haddington & Lammermuir Community Councillor Ron Goldie, who is seeking a replacement for the Tynepark Centre in Haddington.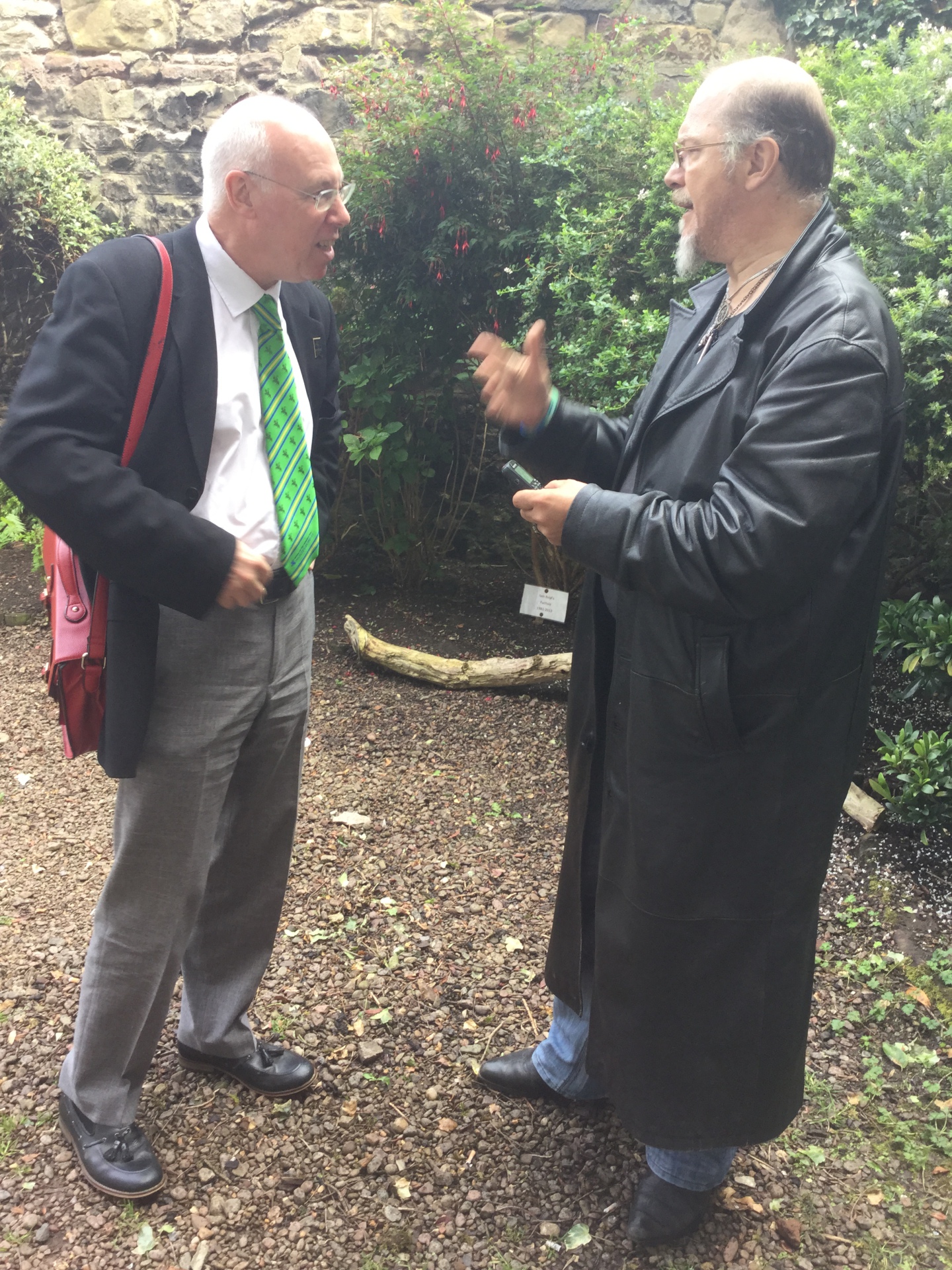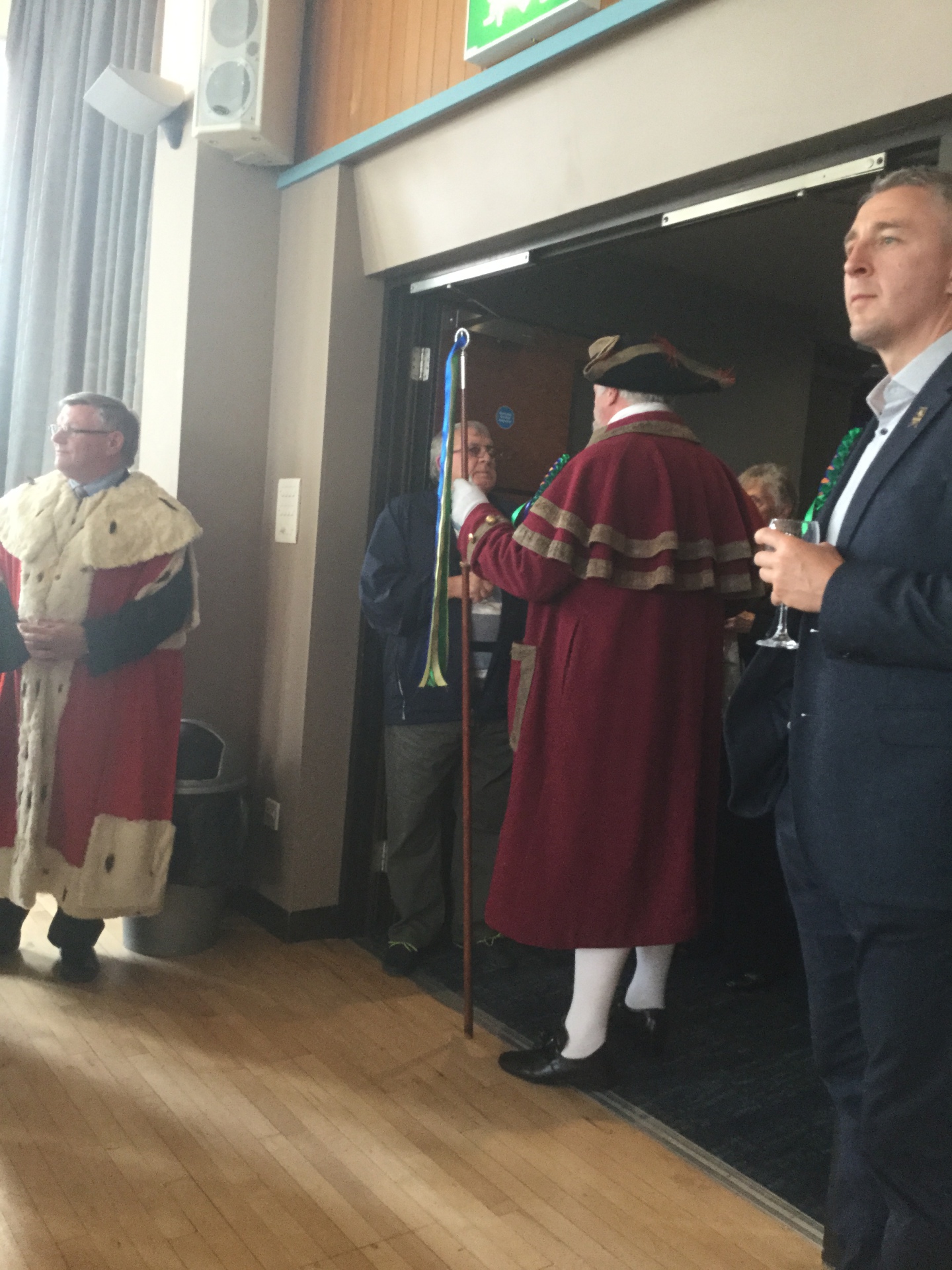 Then back to Musselburgh for the next Riding of the Marches event, the Overseas Visitors and Exiles Reception.

This was a grand occasion, with every visitor announced by the Town Cryer and welcomed by the Honorary Provost.
It was heart-warming to see reunions between friends who had not seen each other for decades.
Finally, to the Musselburgh Job Centre, where I continued to highlight the problems with Universal Credit. They are not listening.
A welcome opportunity to catch up with correspondence. I receive on average 150 emails a day and try to respond as quickly as possible.

On Tuesdays I write my weekly column for the East Lothian Courier, and once a month I also write for the Evening News.
I set off on a two-week trip to the States next Monday, visiting places and organisations associated with John Muir, and I spent today working on my itinerary.

In Washington DC I will be meeting up again with Jim Dougherty, a Director of The Sierra Club, the environmental conservation organisation founded by John Muir in 1892. Here we are together at COP 21 in Paris in December.

I will also be visiting The Sierra Club's headquarters in Oakland, California, and the John Muir Historic Site in Martinez, where his house and grave are situated.
This is a particularly good year to pay my respects, as it is the centenary of the National Parks Service, which regards John Muir as its founding father.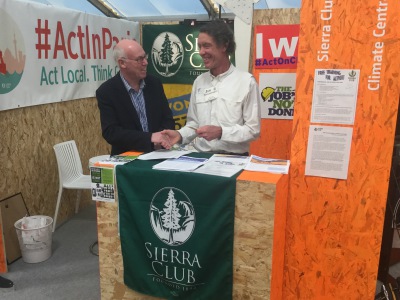 On Thursdays my weekly column appears in the East Lothian Courier, and following my visit to The Stafford Centre I took mental health as one of my themes. Scroll down on the right of the picture to read the article.
And bad news today on the John Gray Centre in Haddington, where the opening hours for the Archives have been cut to 24.5 a week: they will only be open  on Mondays and Fridays 9.30am to 5.00pm and Thursdays 9.30am to 7.00pm

This makes it impossible for schoolchildren, students and working people to use the Archives unless they are on holiday.
I have visited the Archives and believe that East Lothian is fortunate to have such a magnificent resource, with quantities of original documents housed in a state-of-the art filing system.
Why is East Lothian Council allowing this to happen?
If the Archive is not being used by enough people, then better publicity could solve the problem.
The John Gray Centre received £1.4 million Heritage Lottery Grant towards the refurbishment in 2012. Will we end up having to pay it back?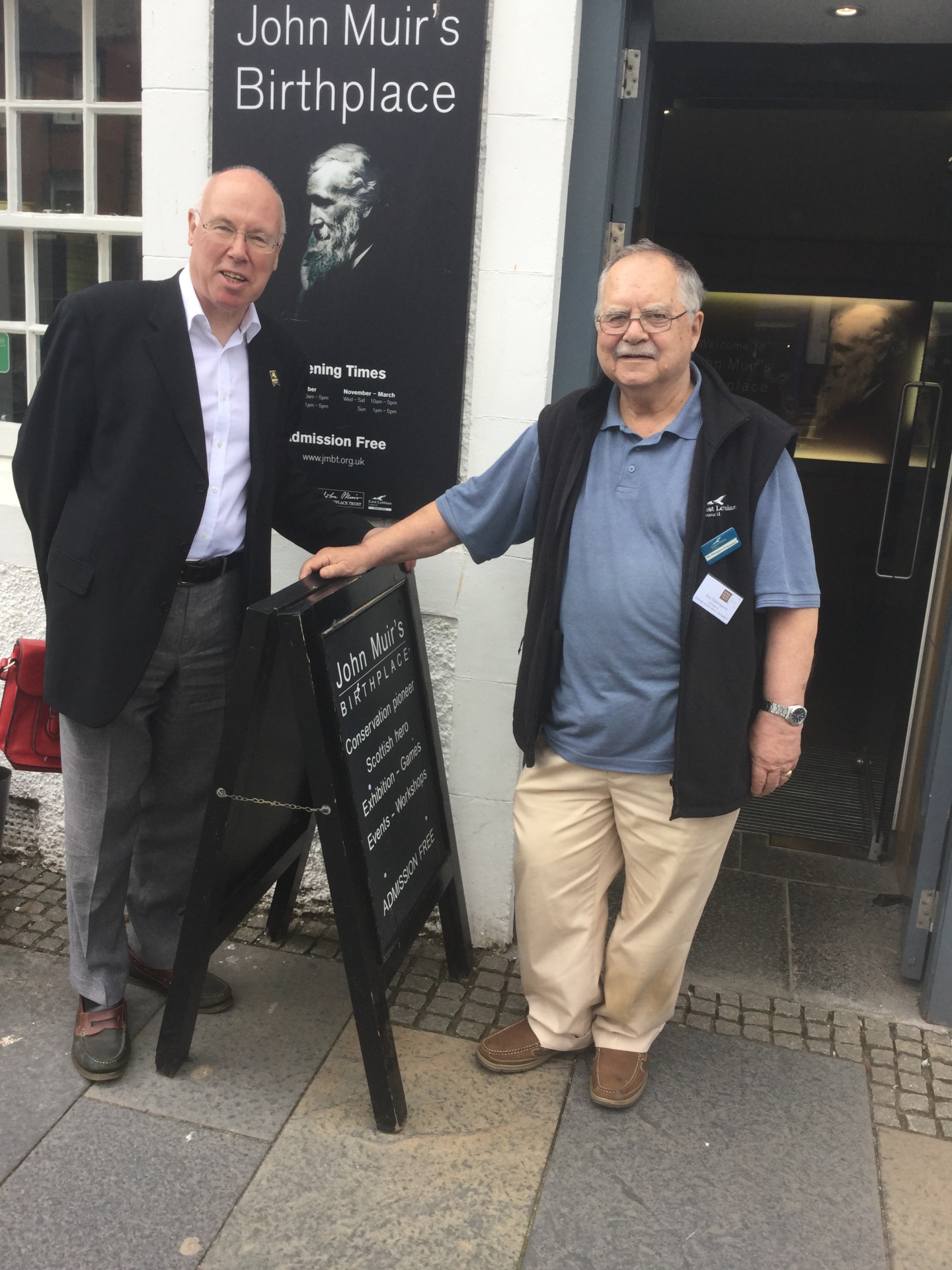 The day began in Dunbar, where I dropped in to the John Muir Birthplace Museum to take advice from  Jim Thompson, President of the Friends, and buy some gifts for the folk I will be seeing in Washington DC and California.

Jim is arranging for me to meet Robert Hanna Muir, John Muir's great-great-grandson, while I am in Martinez.
I went on to a constructive meeting with the Dunbar Fishermen's Association, who keep me regularly updated on their plans for expansion and associated concerns.

Then I tried to get back to Musselburgh for the Silver Arrow Competition, this year moved to coincide with the Riding of the Marches. But a road accident caused gridlock between the A1 and Musselburgh, so I arrived too late after spending an hour and a half in traffic. 
Transport is a burning issue in East Lothian, and I was sorry to miss the RAGES meeting on Monday, which put Scotrail on the spot.
Friday 29th July
Musselburgh's great day arrived: The Riding of the Marches.

The Town Champion donned his armour, and arrived at the Mercat Cross with his Squires and Halberdiers, and the Turf Cutter with his Assistant, for the Proclamation. The Honorary Provost handed the Turf Cutter his spade and the guests set off in carriages to tour the 12 turf cutting stations, preceded by the Champion and Principals.
It was a wonderful occasion, impeccably organised, and I was honoured to be there.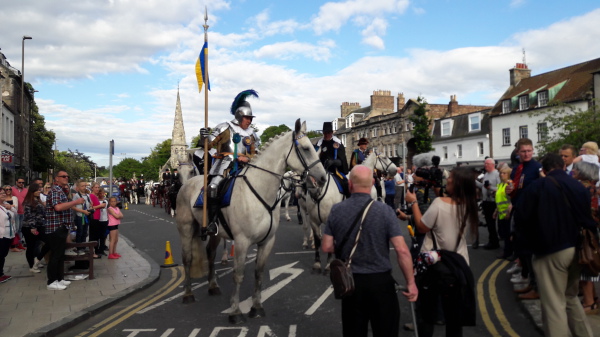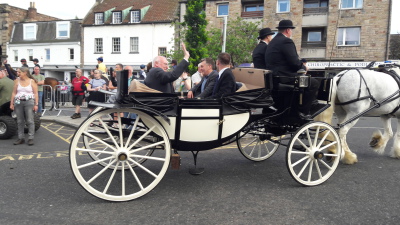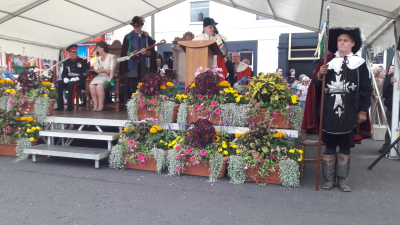 __________________________________________________________________________________________________________________________
I was back in Musselburgh for breakfast and a sight of the Procession, a splendid event. Bands, floats, carriages, buses, horses, vintage cars and bicycles, all lined up behind the Town Champion and the Honest Lads and Lasses. I even got to meet Lennox the Lion, who is fighting, like me, to save our Libraries.